Manufacturer

of Anti-Fog for Glasses
We're an eyewear care specialist, who hold expertise in manufacturing products targeting anti-fog for glasses. Isunny, is the top manufacturer and supplier of anti-fog products for glasses that help billions of people overcome fog issues arising from glass products globally. We're based in Xiamen, China, and are keen to keep working on offering high-quality affordable products to cater to all the people on this planet.
Our anti-fog for glasses products, available in the form of anti-fog cloth, anti-fog spray, and anti-fog gel has a global application. Sports enthusiasts in particular use these products. So whether it's a need for a swimmer, diver, Moto GP racer, shooter, or any other sports personnel, we've got some fantastic anti-fog products for glasses.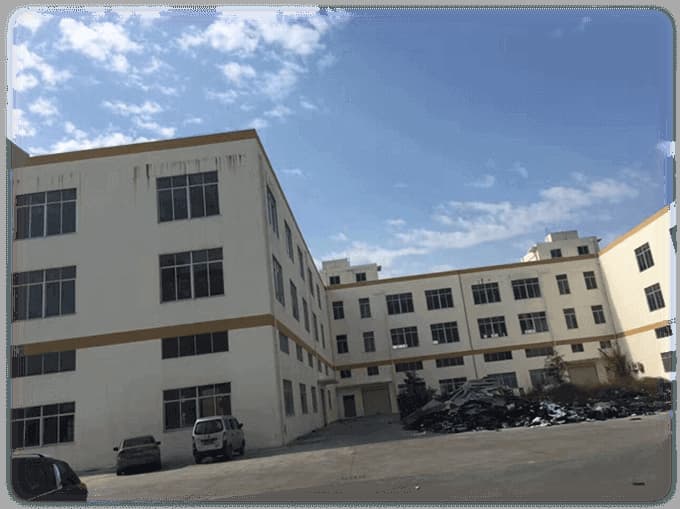 China Leader of Anti-Fog for Glasses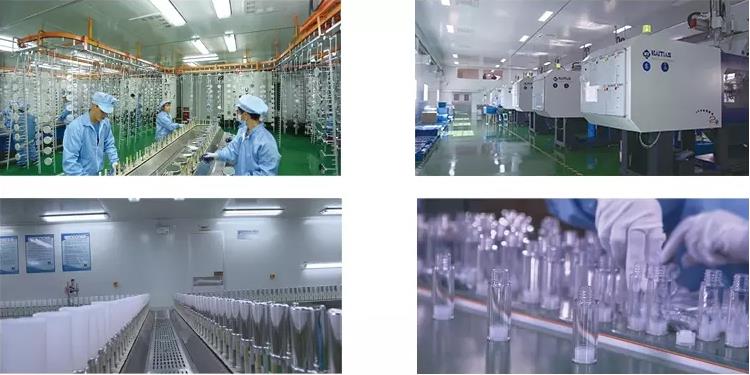 Isunny is the global leader in the industry. We are a supplier of anti-fog for glasses, eyewear packaging products, and other related items since 2008. With over a decade-long experience, it's pretty safe to conclude that our efforts have helped us reaching to the top. So far, the company has managed to lock the deal with the leading international brands, whose count is 100+.
We being the manufacturer of anti-fog products for glasses have a scope of molding your company's branding on the products. Getting your OEM products from us will open the path for you to sell those branded products to the wholesalers, distributors, and other e-commerce giants.
In addition to wonderful products, we also believe in establishing a life-long trust and relationship with the customers. We're confident that once you do business with us, there's no way you'll find yourself looking for other suppliers ever. Our services and products are sure to leave you 100% satisfied.
Our Anti-Fog Products Capacity
We're a proud owner of 34 looms that all together have a weaving capacity of 14,000 meters of cloth every day. This woven cloth is used to manufacture anti-fog cloth. Additionally, we own and operate 2 sanding machines with a combined capacity of 12,000 meters of dry anti-fog cloth every day.
We can produce up to 200 rolls and 12,000 meters of dye every day. Once the cloth is woven, we can cut up to 70,000 pieces of anti-fog cloth for glasses per day. These pieces when put in the sanding machine, will leave us with 50,000 dried pieces per day.
The anti-fog spray is 5,000 bottles each day and anti-fog gel even can be as higher as 7,000pcs per day.
In the simplest words, we can produce and pack up to 20,000 to 30,000 anti-fog wipes for glasses every day. Now that you've learned about our immense capacity, feel free to place your bulk orders even on short notice, because we've got you covered.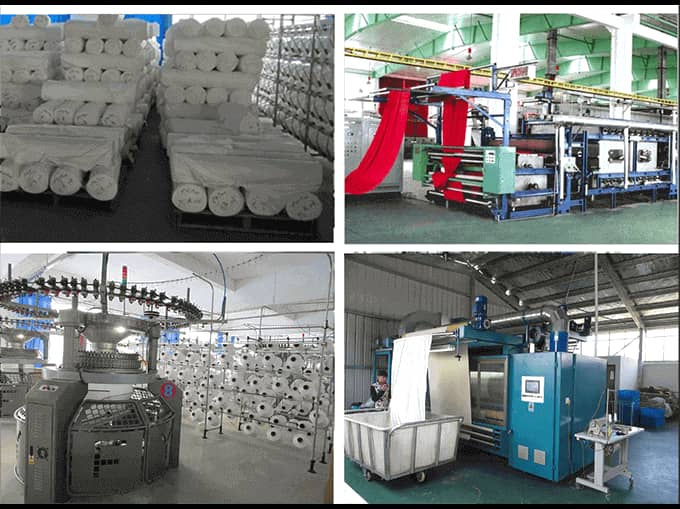 Our Range Of Anti-fog Products
It's our pleasure to disclose the complete range of anti-fog products that is within our wheelhouse.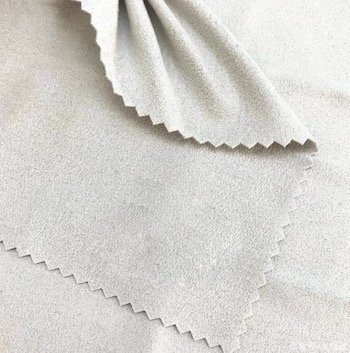 Anti-fog cloth for glasses is available in the form of dry anti-fog cloth/wipes. The dry anti-fog wipes for glasses are essential for wiping off fog saturation on the glasses. The wipes/cloths are commonly sold as a compliment when buying any eyewear product. These wipes are suited for people who wear glasses regularly and find it difficult to remove the fog and dust residue on the glass lens.
Our dry anti-fog cloth has fantastic microfibers that absorb all the fog instantly, leaving no residue and scratches on the lens. They're one of the best options to clean the fog from the glasses. Made of no harmful material, the wipes are 100% safe on the skin.
It won't invite any allergies or medical issues in humans. We have established a trust for over 10+ years, selling anti-fog wipes to countless clients so far. This adds to our reputation, giving confidence to our first-time buyers. This is the cheapest solution for getting rid of fog from the glasses immediately.
Our standard anti-fog wipes for glasses come in a square with each side of 15cm. The edges have a zig-zag cutting and are made of 100% polyester. These are 220g microfiber cloths that have a peach finishing. Each packaging has 1 piece per bag, 100 pieces per box, and 1000 pieces in 10 Kg packing. The dimensions for the same will be 45cm x 29cm x 31cm.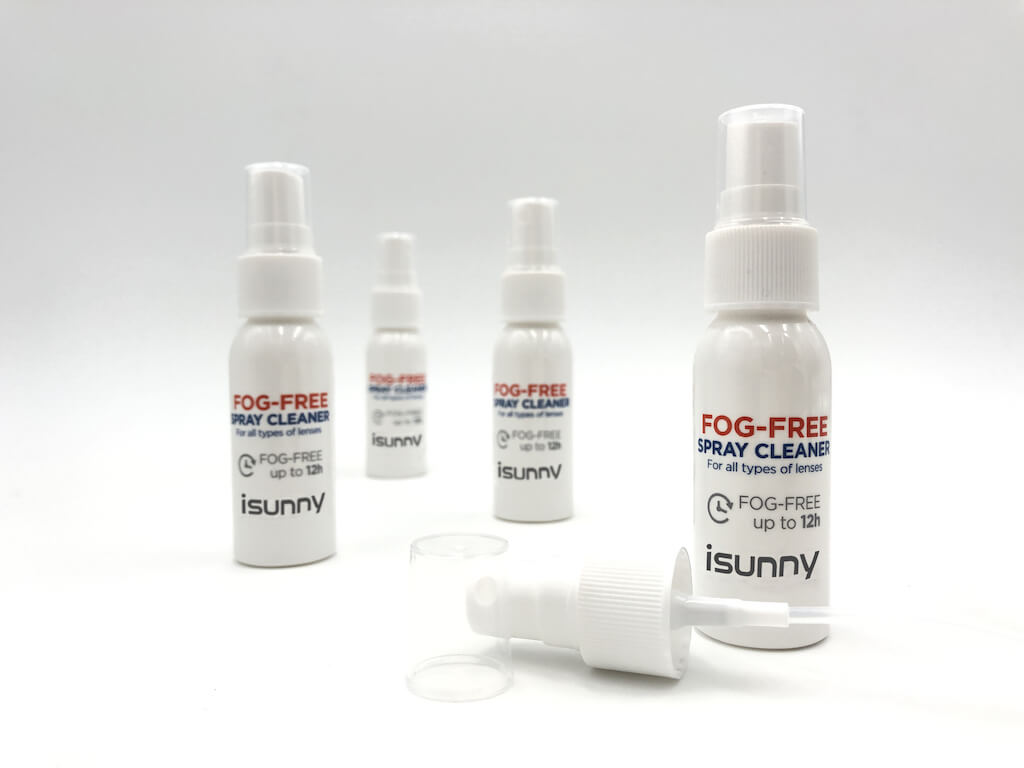 With the best chemicals that are totally safe for humans, we've achieved success in developing anti-fog spray. Lots of people are uncomfortable with wiping off the fog regularly from the lens, so we came up with a better alternative. Use the spray on any glass or similar surface to eliminate the fog formation.
Any glass surface with the particles of our anti-fog spray won't experience water condensation that resembles fog. As a result, you'll be able to see clearly through the glass or transparent surface due to fog elimination through our anti-fog spray. We are a supplier of anti-fog products for glasses that include anti-fog spray for glasses, and anti-fog spray for goggles.
The anti-fog spray is convenient to use. Simply spray it and that's it! Unlike wipes and gels, anti-fog spray allows the quickest method to ensure that no fog gets saturated on the glass surfaces. The effect is long-lasting, that'll save end-users from the hectic of regularly spraying the anti-fog spray. Wiping off or rubbing the surface hard will remove the spray chemicals, though.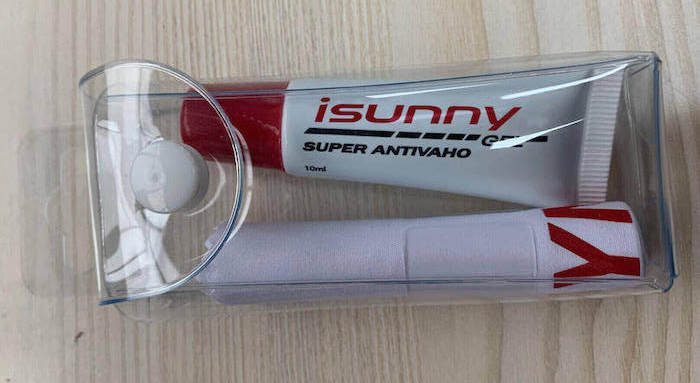 The anti-fog gel for glasses comes in a tube form and its application is similar to any ordinary gel. Squeeze the tube to obtain a grain-sized gel, and apply it to the surface using fingers or any tool. The chemicals are 100% safe for use even on bare skin, thanks to our wonderful, experienced research and development team.
We are a manufacturer of anti-fog products for glasses, where our anti-fog gel has a long-lasting effect too. The gel tube is easy to carry and won't bulge the pockets, unlike a spray can. The tube is slightly cheaper, which gives end users a more affordable way to remove fog from their glass surfaces.
A mere 5ml gel tube has over 100 times use. Expect the effect to last up to 24 hours, provided that the gel once applied isn't wiped off with a cloth. The proper procedure for using our anti-fog gel for the best results is:
1.     Squeeze the tube to get the gel. Gel quantity should be less than a grain of wheat, which can be different based on the surface size.
2.     Ensure gel application on the inside of the lens. Wipe the gel with your fingers until it dries up on the surface. Drying up is an indication of proper gel application.
Why Are Anti-fog Products So Crucial?
Dose our products only anti-fog for glasses? No, our anti-fog products are wildly applicated in our daily life, there are several occasions where anti-fog for glasses prove to be helpful.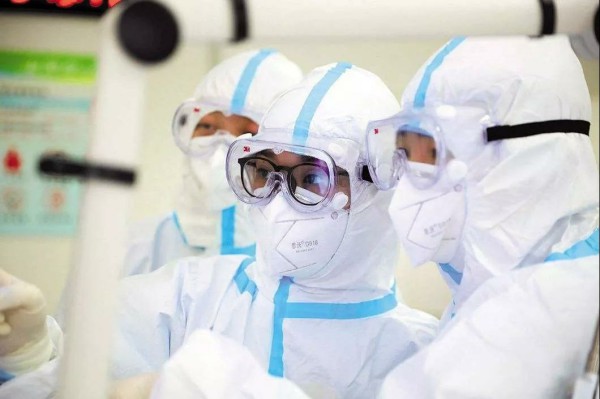 Hospital Staff
Doctors, nurses, surgeons, and other medical personnel who wear face masks and glasses in the hospitals and clinics find themselves the need to wipe their glass lenses occasionally. When wearing a face mask, the exhaled air can saturate the glass lenses. This problem is visible in the cold weather.  
Countries with a cold climate such as polar regions will find our products useful. While wiping with the anti-fog wipe isn't feasible for the doctors and surgeons, they can always use our anti-fog gel and anti-fog spray on their glass lenses before going into the operation theatre. This will eliminate the fog saturation even if wearing a face mask.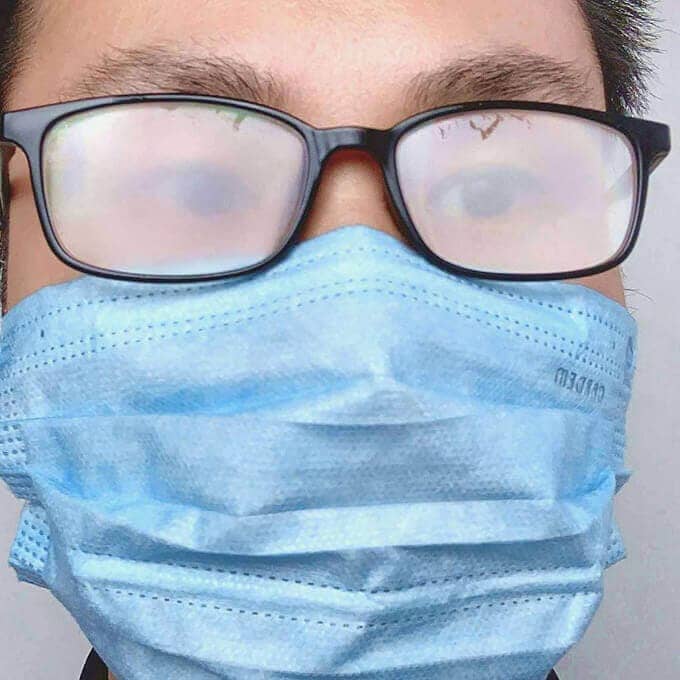 People With Glasses
People who wear glasses daily will find it amusing to wipe the fog off their glasses during the cold weather. For such people, anti-fog products for glasses are the most affordable option to get rid of this mess.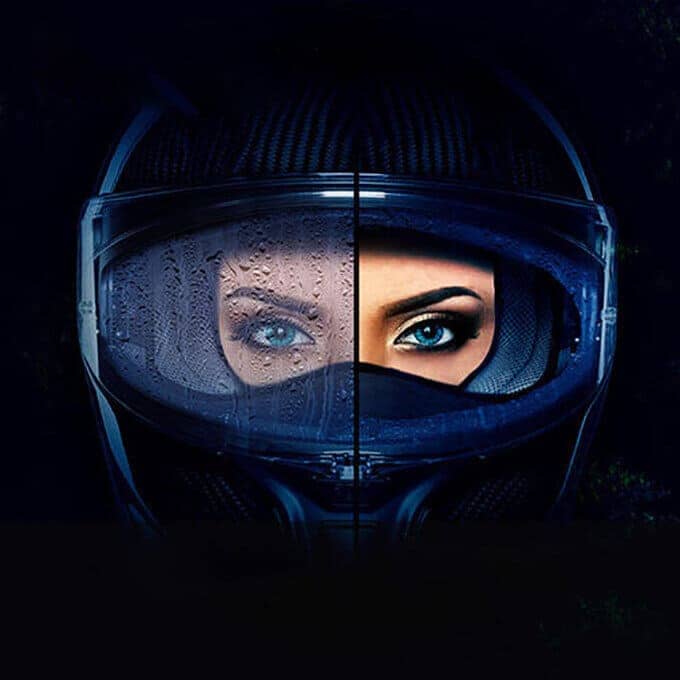 When Wearing A Helmet
Motorbike racers and other two-wheeler drivers need to wear a helmet mandatorily. When the temperature is low outside, fog will build up on the helmet lens, causing a disrupted vision. The anti-fog products for glasses are the best solution to this problem. Simply apply the gel or spray before the driving session and see the magic.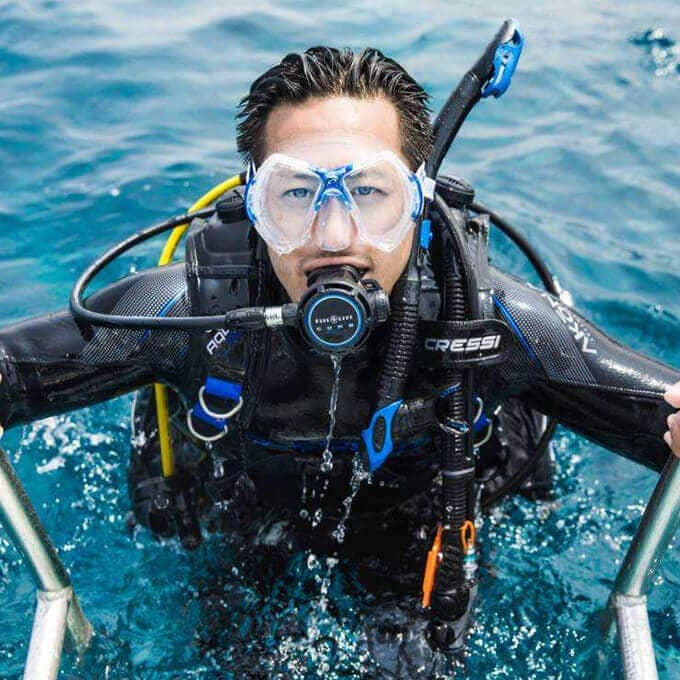 When Under The Water
Whether it's a diving session, an underwater fun session, or anything else you want to do under the water, it's important to wear safety goggles. These goggles will experience fog formation when the person comes out of the water.
That's because the water's temperature is always cold and that makes the goggles cold. When the human comes out of the water, the warm air surrounding the goggles will cool down and settle on the goggles, which is interpreted as fog. This causes a blurry vision, hence demanding some sort of anti-fog products. We have a special anti-fog spray for goggles.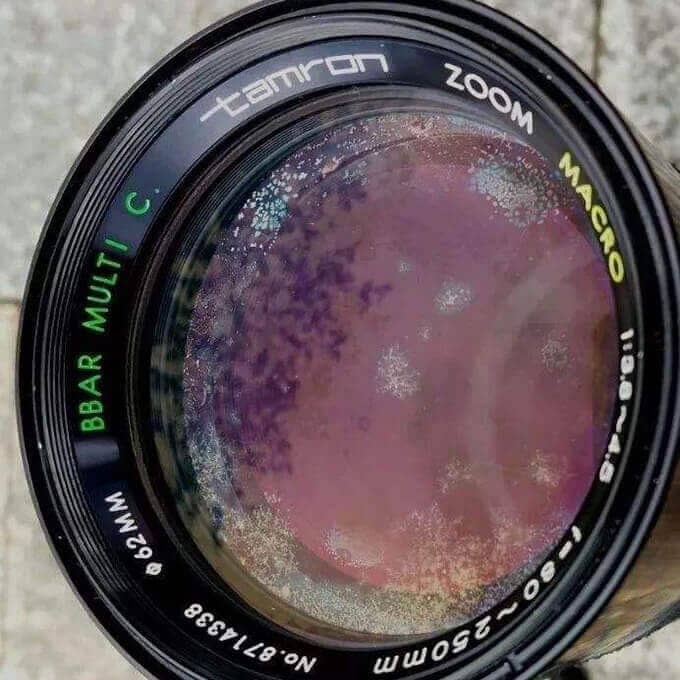 Camera/digital products Lens
The camera lens experiences fog build-up during the humid weather. Since a camera is used outdoors, the humid weather containing lots of moisture will form fog on the lens sooner or later. Photographers will find it a hassle to wipe it off, so we've got anti-fog gel and anti-fog spray for them. Apply the gel or spray and shoot without fog for up to 24 hours.
Photographers, especially wild-life photographers will find this product highly interesting. Another benefit of using anti-fog for glasses on the camera lens is that it'll help reduce wiping, which will help preserve the camera lens from scratches.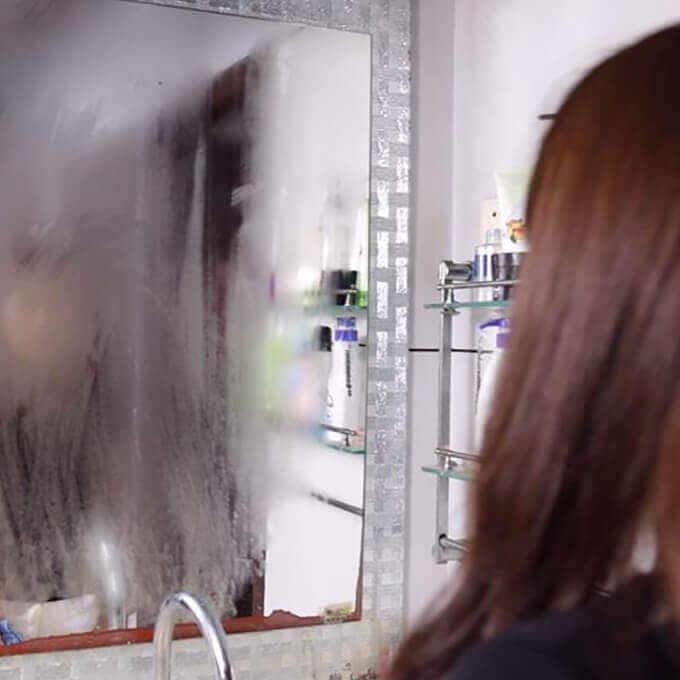 Bathrooms and Restrooms
After taking a bath or a shower, people always come across fog build-up on the bathroom mirrors. This leads to wiping it off with a rug or a cloth. While this is one way to get rid of the fog, there's another much more convenient way. Apply Anti-fog for glasses and the fog won't bother even after taking a steam bath or a shower.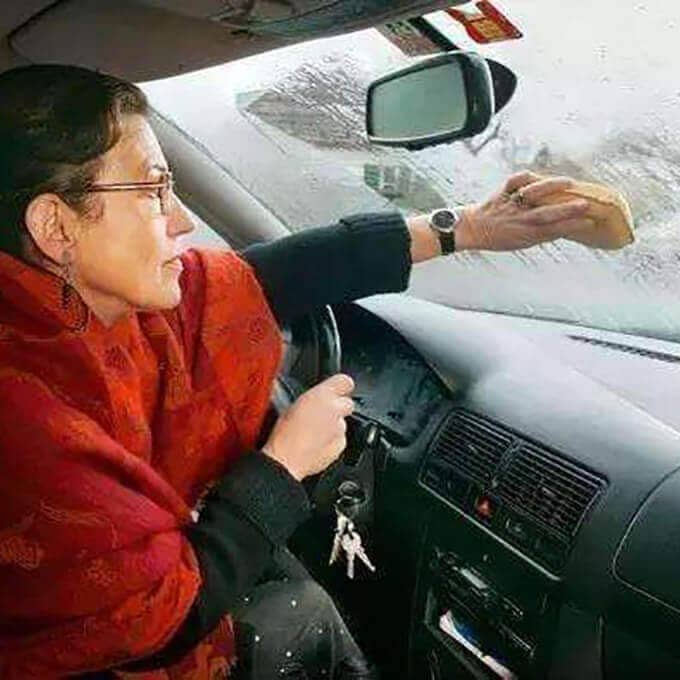 Vehicles
People often come across an issue of fog buildup on their car's windshield. This happens during cold weather when the car's heater is running, during rains, and on other occasions. As a result, the fog blocks the view, leading to increased road accident chances.
Additionally, the rear view mirrors in the car and on the sides experience the same issue. Mirrors and windshields with fog are highly risky during driving. When our anti-fog for glasses are applied to the rear view mirrors and windshield, no matter how heavy it rains or how thick the fog is, it won't get saturated on the surface. This allows safe driving even in harsh conditions.
Why Prefer Our Anti-Fog Product Range?
We encourage the people to lock a B2B deal with us since our products have several notable qualities.
Our anti-fog for glasses are applicable on glass lenses, goggles, vehicles' windshields, rear view mirrors, bathroom mirrors, and all types of mirrors, helmets, and many other similar surfaces.
The anti-fog wipes are highly durable. You can use them up to 600 times. For extended durability, store the wipes in the pouch/bag.
Quick and easy application is possible. Simply spray the anti-fog spray or rub the anti-fog gel on any mirror or glass surface. That's it!
The results are long-lasting, allowing end-users to not get bothered by fog for up to 24 hours.
Getting Started With OEM Anti-fog For Glasses Easily
Want to customize anti-fog products for your own brand? Don't know where to start? No worries, let us help you. We have successfully customized various packaging methods for many well-known brands and we can give you design advice to make it easy for you to start your project quickly.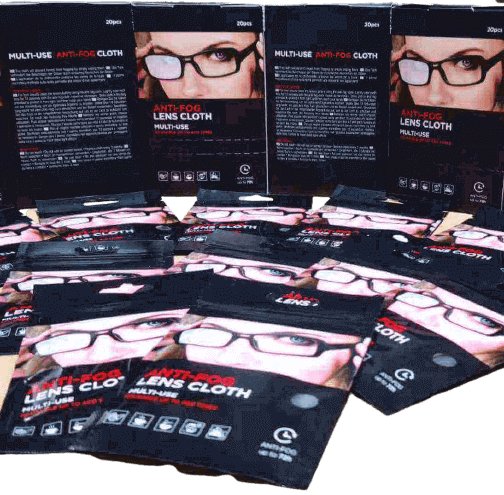 1pc anti-fog cloth put into printed reusable foil bag,  20pcs/inner printed box  and 1000pcs/CTN. We have neutral packaging for your small order test and customized also acceptable.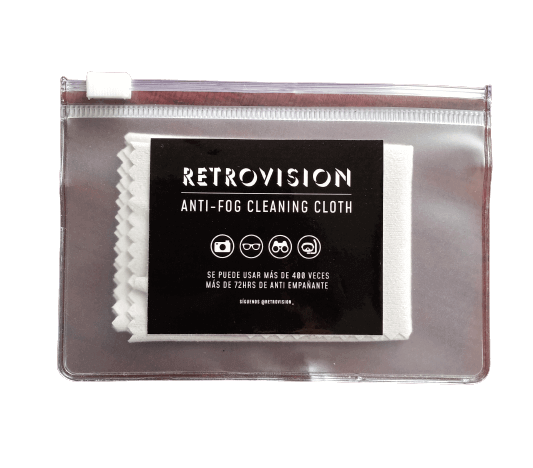 1pc anti-fog cloth put into one zipper bag,  100pcs/inner box  and 1000pcs/CTN.  We can print your brand by sticker to put on the bag if QTY is less than 10,000pcs.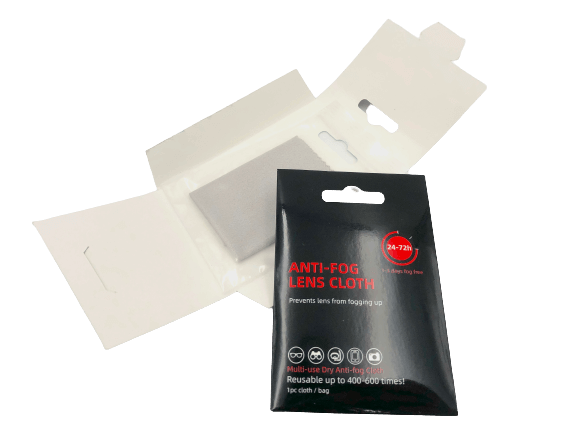 1pc anti-fog cloth put into one seal bag and into one printed paper sleeve. 100pcs/inner box and 1000pcs/master carton.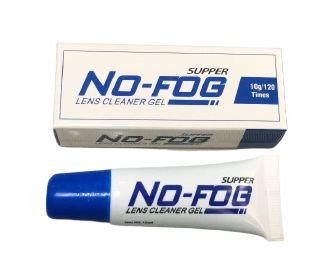 Our anti-fog gel tubes are available in 5ml and 10ml formats. Each tube is packed in a printed box. Each such box is packed in a pack of 50 pieces. Each pack of 50 tubes is then packed to achieve a total of 400 pieces per carton. The gross weight of each CTN (carton) is 8Kg, whose dimensions are 37cm x 19cm x 48cm.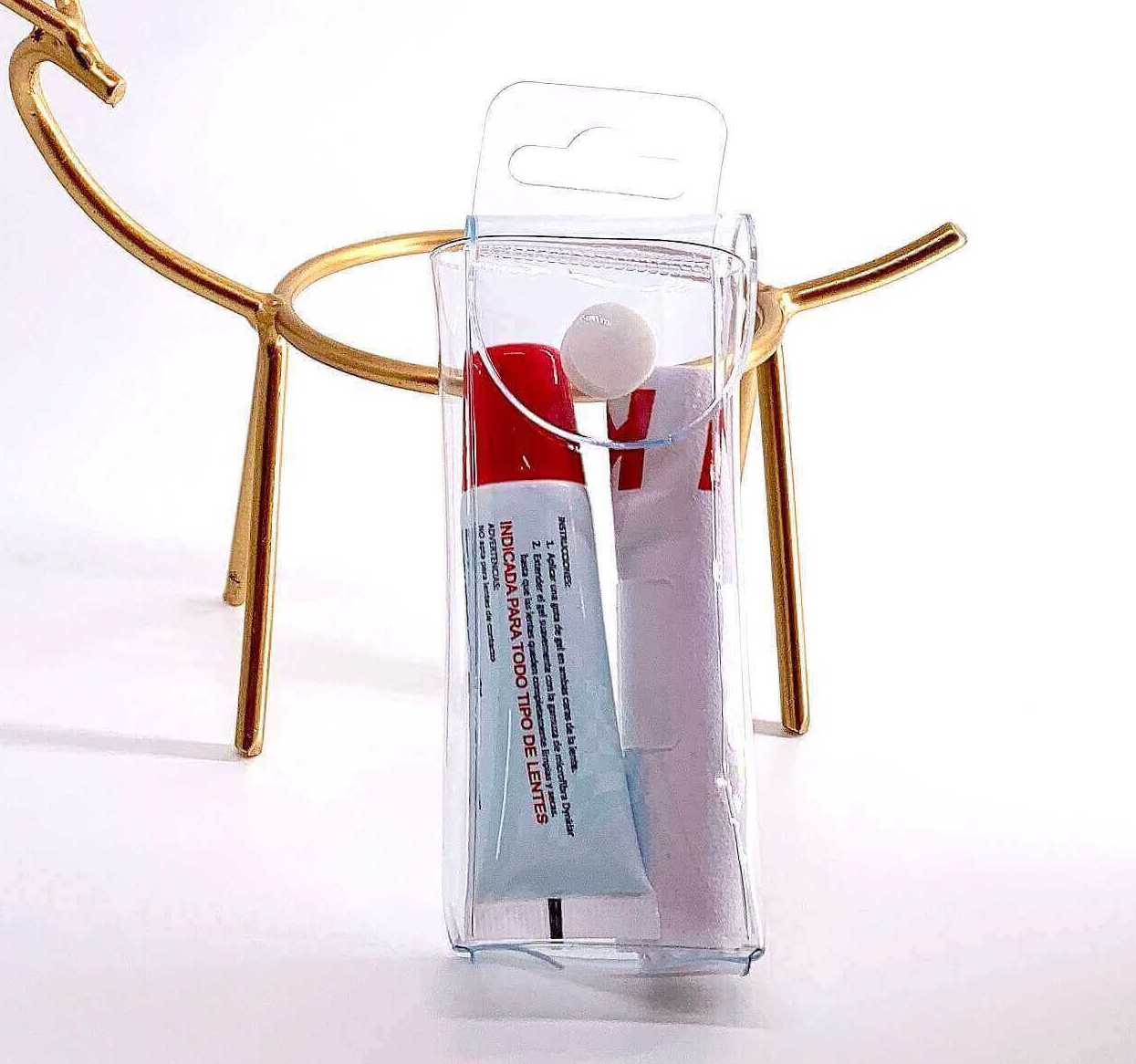 1 piece of gel tube and 1 piece of the wipe is packed in a transparent hang bag. 20 pieces of such bags are packed in an inner box and 160 pieces of such bags are packed in a CTN, whose gross weight is 5Kg with the dimensions 40cm x 28cm x 24cm.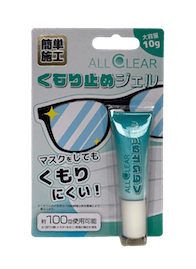 One piece of gel tube is packed in a blister card. 50 such pieces are packed in an inner box and 200 such pieces are packed in a CTN, whose dimensions are 41cm x 30cm x 33cm with a gross weight 3.5Kg.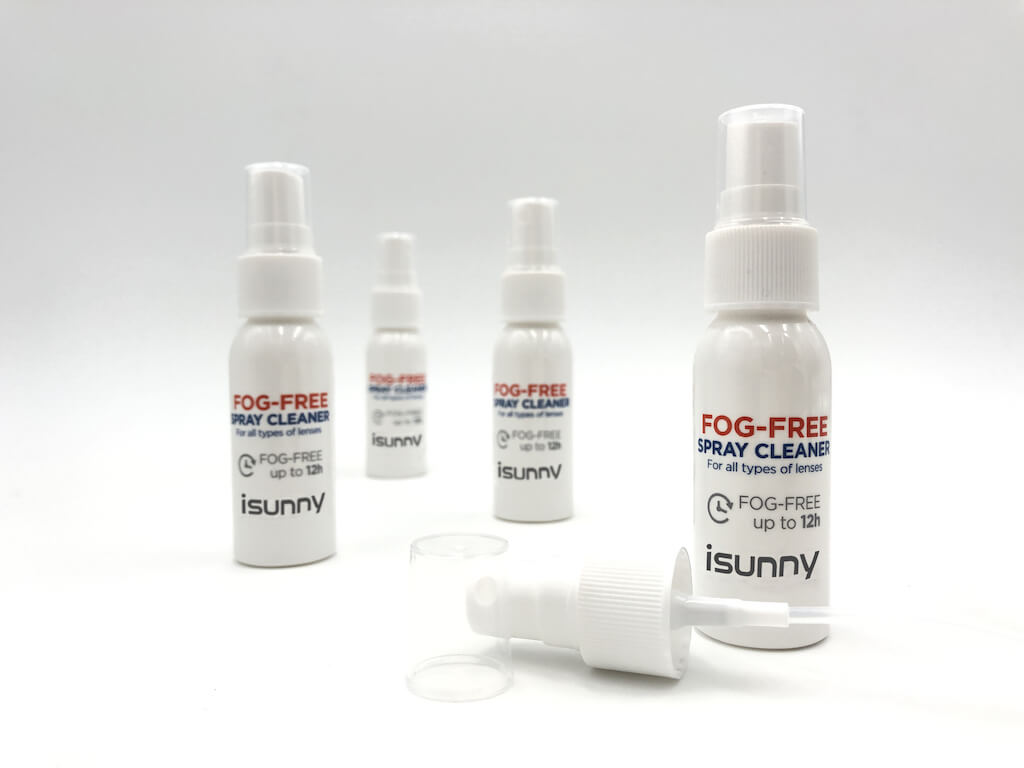 1pc anti-fog spray with printed bottle,  50pcs/inner box  and 500pcs/CTN. The MOQ to print on a bottle is 10,000pcs, or print your brand by a sticker to low MOQ for a quick and easy test market.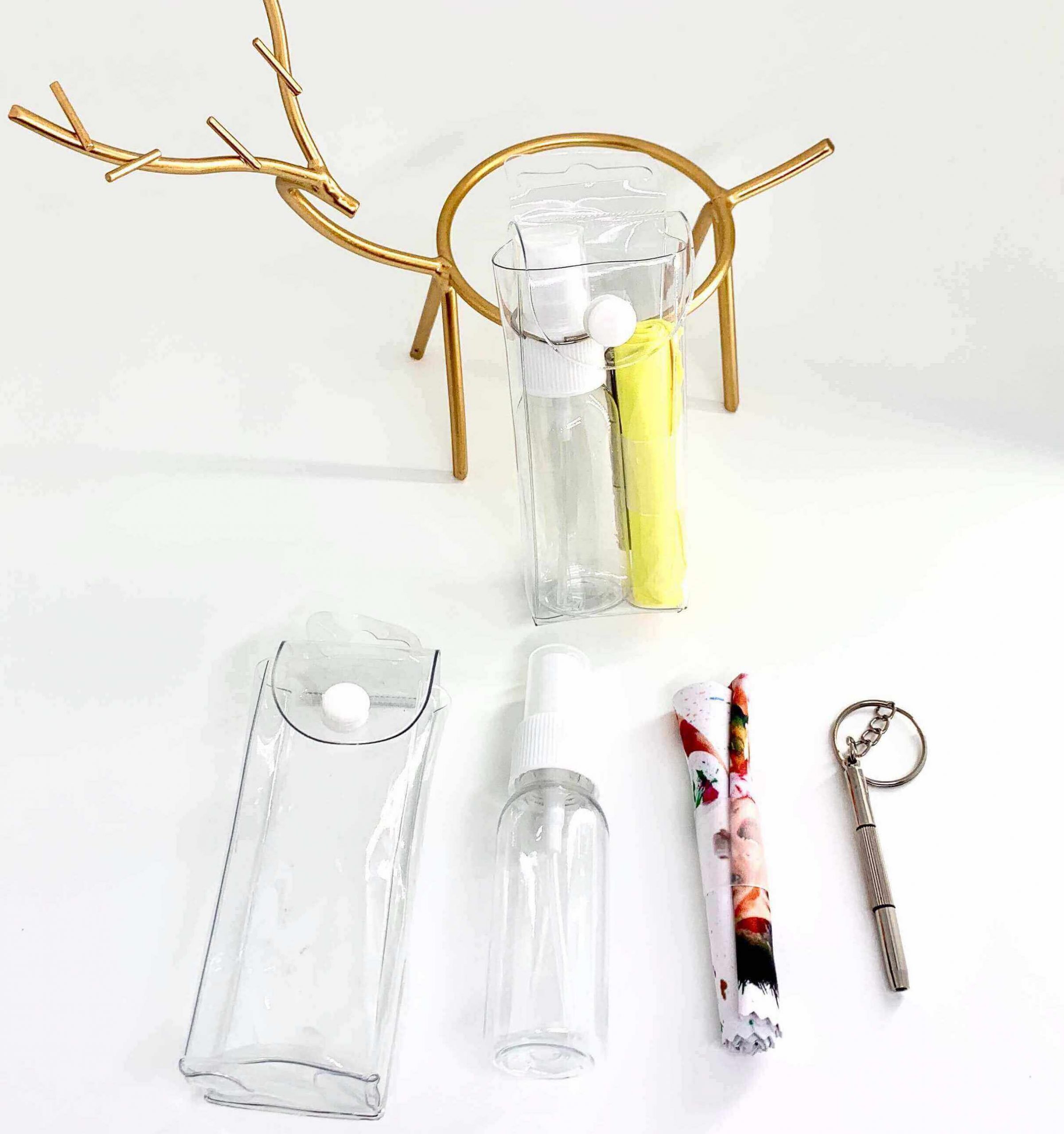 1pc anti-fog gel with 15*15cm microfiber cleaning cloth and screwdriver into one transparent hang bag ,  20pcs/inner box  and 400pcs/CTN.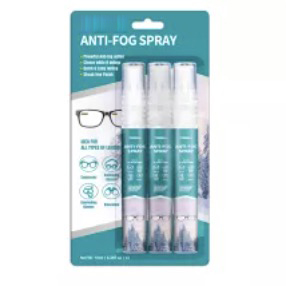 Each pieces or 3pcs anti-fog gel with blister card print your brand,  50pcs/inner box  and 200pcs/CTN. This concept also combines one cleaning cloth and screwdriver together in one kit.
If you're still not sure how to proceed, no worries. Just click HERE  reach out to us and our sales team will take care of all your trouble.
Frequently Asked Questions (FAQs) about anti-fog for glasses
1.     Are anti-fog products safe for humans?
We understand that the use of chemicals and cloth materials can worry you. Please be assured that all the chemicals are 100% safe for humans. There are no side effects. Moreover, we're operating for 10+ years and have never received any complaints regarding this matter.
2.     Is Anti-fog gel applicable on a wet surface?
The applicability is possible but the results won't be as expected. We encourage you to consider wiping the wet surface before applying the gel for the best results.
3.     Are all the anti-fog for glasses suited for all the eyewear?
Yes, for sure. Feel free to use our anti-fog for glasses on any eyewear products.
4.     What's the application procedure for anti-fog for glasses?
If using wipes, simply wipe it like a regular cloth. Apply to spray like a regular spray. If using gel, we suggest using a small grain-sized drop and rubbing it on the surface until it dries out. You need to do this no more than once every 24 hours.
5.     How long does an anti-fog gel lasts?
One 5ml tube can last for more than 100 times if used in small quantities. A 10ml tube should last twice as a 5ml tube.
6.     What additional surfaces can be anti-fogged with the anti-fog for glasses apart from eyewear?
You're free to use our anti-fog for glasses on goggles, helmets, mirrors, and any glass surfaces. Think of any smooth surface where fog can reside, and our anti-fog for glasses will work like a charm.
Contact Us To Make Your Anti-Fog Products for Glasses
Your email will send to our Director Mr. Simon directly and we reply within 24H. You can send it to info@isunnypacking.com directly if you want to send any attachments.
Need sample of anti-fog for glasses?
Please call us:
We would love to help you solve your daily life foggy problems in high quality at a competitive price with prompt lead time.